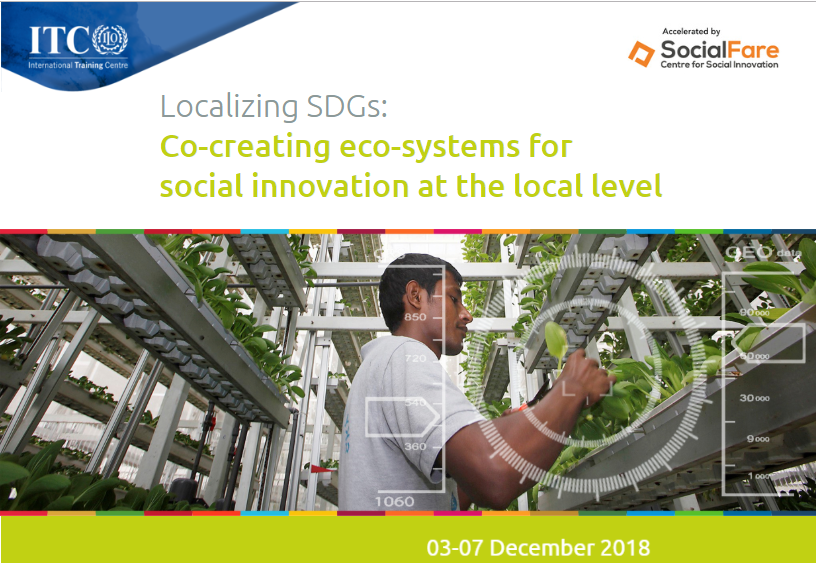 03
Dec
Localizing SDGs
03 December 2018
09:00 / 18:00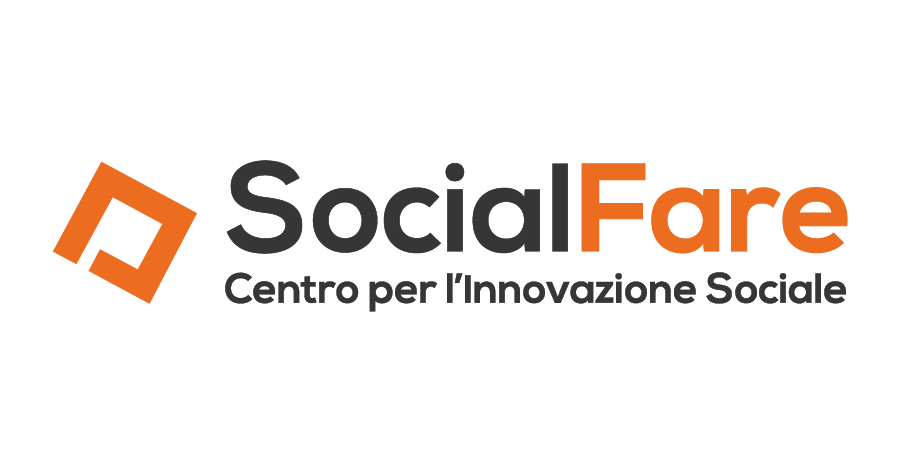 SocialFare
Il primo Centro per l'Innovazione Sociale in Italia: attraverso la ricerca, l'engagement e il co-design sviluppa soluzioni innovative alle pressanti sfide sociali contemporanee, generando nuova economia. Collaborando con un'ampia rete di partner promuove programmi di accelerazione per startup, imprese e altre forme di progettualità ad impatto sociale.
Visit the Website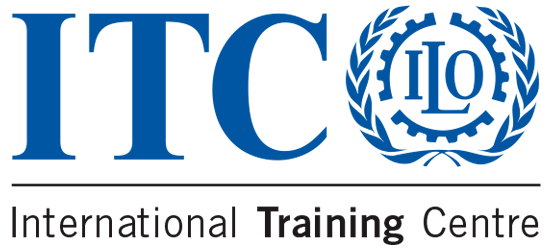 ITC ILO
Partner internazionale
L'International Training Center è stato fondato a Torino nel 1964 dall'Organizzazione Internazionale del Lavoro in collaborazione con il governo italiano. È un polo di perfezionamento e specializzazione che offre formazione e servizi mirati a rafforzare le risorse umane e competenze istituzionali, impegnandosi nel contempo nel raggiungimento dell'obiettivo dell'ILO di un lavoro dignitoso per tutti.
Visit the Website
Localizing SDGs
Organized by SocialFare, ITC ILO
Co-creating eco-systems for Social Innovation at the local level
by International Training Center / ILO
Deadline iscrizioni: 16/11/2018
Info e iscrizioni a questo link
Il corso di 5 giorni, proposto dall'ITC/ILO in stretta collaborazione con SocialFare, è destinato ad amministratori di enti pubblici e privati e si terrà a Torino dal 3 al 7 dicembre.
---
Why this course?
Promoting economic development and social service are two key challenges local governments face all over the world. These challenges require novel answers able to deal with the complexity of contemporary issues.
Making SDGs work at the local level will very much depend on the local government's ability to engage in a process of co-creating ecosystems for social innovation: detecting social needs through a process of combining public and private actors, human and technological capacities, social innovation provides local governments with strategic tools to identify and implement viable solutions.
The course will provide insights to promote social innovation in a local context, deal with some of the stumbling blocks, and ensure desirable social and labor market outcomes, combining the training experience of the ILO with contributions from international experts on the topic.
[ read more ]